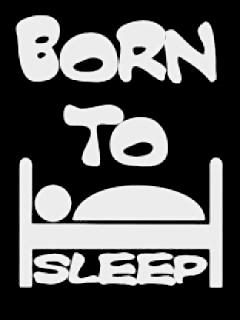 My wonderful husband works Friday, Saturday, Sunday, 12 hours shifts, then most every Monday is an 8 hour shift. On his work days the alarm goes off at 5:30 am!! On the days he doesn't work he usually will sleep until 7:00. He's a trooper!!
Me? I love to sleep!! Age however has caused me to not sleep real well through the night. Thankfully I don't have to set an alarm and can allow myself the luxury of sleeping until I wake. Because we home school I usually allow the kids the luxury of sleeping until 8:00 or 8:30 on school days. And we do make them go to bed at a reasonable hour on school nights, so they get plenty of rest. (They inherited my sleep gene.)
On some strange level all this make me feel very guilty. Mike is up and going and working hard and we all get to sleep. It really doesn't bother him one way or the other. Maybe it doesn't matter. Is it my Catholic upbringing that allows such guilty feelings over something so trivial?
Maybe I should start getting up and enjoying the quiet of the house and allowing myself prayer time then, instead of during the day?
Well, just wanted to put my thoughts out there in cyber blog land...